February 11, 2013
On the San Francisco Peninsula there are 14 active and 16 pending sales in Burlingame. Low inventory continues to be a problem everywhere. It is amazing how agents keep coming up with properties to sell to their waiting "pent up" buyers. Our Burlingame office just had 50 offers on a pair of fixer properties in San Mateo, which sold all cash substantially over asking price. There is little new inventory coming on in Hillsborough, however the high end is starting to show movement with four properties over $10 million and two over $5 million now in escrow. This is very encouraging to see high-end buyers actively in the market. Our Palo Alto manager says the inventory is even scarcer (if possible) than last year – while the demand is higher. Lack of inventory is the biggest concern for agents and clients in the Redwood City-San Carlos area. Agents are working in a wider area in order to find properties for their buyers. In San Mateo, our manager sees a slight increase in listings. Homes that are off-market coming back on the MLS in the Woodside and Portola Valley area. Sales have picked up over the past two weeks. Everyone has lots of buyers – not too many sellers yet.
June 29, 2012
Looking for a place to watch the fireworks on the 4th of July in San Mateo County? Check out:
Foster City Fourth of July Celebration. Music, food and beverages, a parade, dog show, pancake breakfast and arts and crafts. 8 a.m.-9:45 p.m. Fireworks will begin at 9:30 p.m. Leo J. Ryan Park, Shell Boulevard and East Hillsdale Boulevard. www.fostercity.org.
Redwood City Independence Day Festival and Fireworks. Arts and crafts, food and beverages, kids' activities, carnival, 9 a.m., Broadway and Hamilton streets. Parade begins at 10 a.m. at Marshall and Winslow streets. Fireworks will begin about 9:15 p.m. www.parade.org.
May 14, 2012
In case you missed the news, markets are starting to pick up, which means more home buyers are likely to get off the sidelines. But, given the lack of good inventory in many real estate markets, there are more buyers than properties.
The result? Multiple offers are making a comeback.
The days of bidding wars, with several offers over the asking price, are probably gone in most markets. But buyers in certain markets are likely to see competing offers under the listing price. However, with that said, in the Mid-Peninsula area of the San Francisco Bay Area we are seeing many multiple offers and all are over asking. In Palo Alto, we had a home with 28 offers and another with 18. In San Carlos, another HOT spot we are seeing multiple offers all over asking and sold in a few days.
Here are three strategies for buyers to follow when the home they want has received other offers:
1. Don't over-analyze the other offers or the listing agent
After multiple property viewings and interacting with the seller's agent, by you at an open house, or your agent, the listing agent tells you there's another offer on the property. Your reaction: "Really? Are you kidding me?"
Take the listing agent's word for it, but only use that as one data point. Don't spend too much energy trying to figure out what's really going on with the other offers. If you love the property, keep moving forward, but at your own pace. Make the offer you're comfortable with, and only when you're comfortable making it. Don't feel pressured to make an offer in order to compete, especially if you're not ready to put in a bid.
2. Focus on your negotiations with the seller
Sometimes, the listing agent will say that the other offer is a better price, has a larger down payment or a quicker close. Who cares? The seller will still be looking at and working with your offer when considering their circumstances. For all you know, the other offer may be a horrible "low ball" offer or from a buyer who isn't pre-approved for a loan or from an out-of-area agent who is unfamiliar with local customs and protocols. Or the buyer may have made the offer after only seeing the property once.
Even though there are other parties making offers, don't get distracted by them. Stay focused on your own negotiations with the seller. Remember: You're not negotiating with another buyer, and trying to do that will drive you nuts.
3. Present yourself and your offer in the best possible light
Most people make a decision about whom to sell their home to based not just on price but on the whole package. Who are the buyers and what is their level of interest in the home? What's the price they're offering? How many contingencies are they asking for and what are the timeframes of each? What is the down payment amount and length of escrow.
Consider writing a note of introduction to the seller with your offer or ask that your agent do so. Be sure to present a pre-approval letter with your offer too. This is a no-brainer in demonstrating to the seller that you're a qualified buyer and you've taken the time to get approved for a mortgage. As an agent myself, I always include a separate sheet that highlights the important items in the contract in a nutshell as an over-view.
Finally, put your best foot forward with your earnest money deposit. While there are customary ways of approaching earnest money deposits in each real estate market, putting up only a few hundred or only a thousand dollars may give the seller the impression you're not that serious. If you can put up the full 3 percent, do it. It shows you mean business. Don't forget this money is refundable should something major come up, and your contingencies protect this deposit.
Ultimately, keep in mind that the sellers are probably embarking on a major life change. They may be selling due to a job transfer, new baby, or the need for more (or less) space. It's a huge decision for them, and receiving an offer can be as exciting as it is nerve-wracking. So lead with your best offer and don't wait for a counter because there might not be one. Be patient and understanding. See what happens. If you don't get the property, learn from the experience and move on. Who knows? You may find something even better.

April 21, 2012
The San Carlos and Recology San Mateo County invite San Carlos residents to the San Carlos Compost Giveaway on Earth Day.  Each resident is welcome to take up to 5 gallons of nutrient rich compost to enrich their gardens. This will be just in time for all of our vegetable gardens out there.
The event is for San Carlos residents only – no commercial gardeners, please. Bring proof of residence.  And remember, it's BYOB – bring your own bags and buckets.
See you there!
Sunday, April 22, 2012 – from 9am to Noon
Highlands Park, Tennis Courts Parking Lot
2600 Melendy Drive
March 31, 2012
Bay City News wrote: A San Mateo County sheriff's bomb squad removed dozens of detonators and two pounds of explosive detonation cord from a business complex in San Carlos on Tuesday.
More than 50 commercial-grade detonators were discovered, along with the detonation cord, in a storage area in the 900 block of Washington Street at 1:05 p.m..  Bomb squad technicians separated the detonators from the cord, which is manufactured from highly explosive plastics.
The explosives were taken to a remote location and rendered safe.
Investigators believe the bomb-making equipment had been collected from the home of a retired commercial explosive blaster who recently died. I am glad to know that San Carlos Bomb Squad was on top of things. Well, you never know what you will find when someone dies. What a way to make a living!!!
February 17, 2012
If you or anyone you know needs food, housing, health care or other services, just call 211 from any phone.
The toll-free number connects callers to people who can link them to services. It's a one-stop referral service with a mission to connect people with the help they need. The service is new to San Mateo County.
To provide the service, San Mateo County and the Community Information Project have teamed up with United Way of the Bay Area
211 is confidential and available 24 hours a day in more than 150 languages.
Problem dialing 211? Call 800-273-6222 (TTY 415-808-4440 or 711)
Visit 211bayarea.org for more information about 211 services throughout San Mateo County and the entire Bay Area.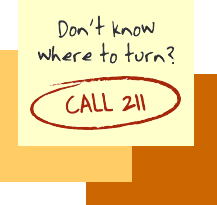 December 27, 2011
Click on Single Family Nov. Report for your November update on the listings, sales, current inventory, etc… in San Mateo County. This is the most current report until January.  For Condos and Townhomes click on Condo Report Nov. 2011. I hope everyone had a wonderful holiday.
May 16, 2011
This is an awesome event for the Parish and the Commmunity of Redwood City and surrounding areas. I started out at St. Pius when I first moved here and bought my first home here. What a wonderful community of people. St. Pius is a wonderful and caring community of folks of all ages… Please come and enjoy!
This huge festival includes something for everyone – children's games, arts and crafts and entertainment. Bring the entire family for a far-out day of professionally run rides or test your luck at numerous activities. Great food and drink is available while you are entertained throughout the event. Fun, food, and laughter – the recipe for a great weekend!
 Help us celebrate our Parish's 60th anniversary by stopping by St. Pius at 1100 Woodside Rd. (Woodside Rd. and Valota) in Redwood City on June 3rd (6-10pm), 4th (1-10pm) and 5th (1-8pm). For detailed information you can see http://stpiusfestival.blogspot.com. This event is Free and Open to the public. Small fee for games and activities.
Activities: 
Booths:  Basketball and Baseball toss, Radar gun, Bounce house, Slide, Dime pitch, Dip bowling, Frog Jump, Jingle Board, Newspaper Toss, Salame Throw, Pan Games, Face Painting, Spin Art, Karaoke, Sports Booth
Silent Auction, Raffle
Food:  Full bar, margaritas, pizza, garlic fries, Caesar salad, root beer floats, sundaes, Pasta dinner, Rib dinner and more. 
Friday, June 3rd – Rib Dinner ($15 half slab)
Entertainment – Live Band – "Ticket to Ride", a Beatles Cover Band
Saturday, June 4th – Pasta Dinner
Entertainment – Live Band – "Graveyard Tan"
Sunday, June 5th – BBQ Chicken Dinner                          
Event URL:  www.stpiusfestival.blogspot.com
Contact Person: Laura Vargas or Quetzal Grimm
Contact Phone Number: Laura 650-400-8298, Quetzal 650-434-4330 Email:   Laura Vargas lauvar@comcast.net or Quetzal Grimm  quetzal@apr.com 
For more information:  See http://www.stpiusfestival.blogspot.com
February 1, 2011
Invite & RSVP for Winter Family Event 3
Sat Feb 26, 2011, 4:30–6:15 pm PST
January 4, 2011
Purchase one week before luncheon date at $10.  Price goes up to $12 if purchased the week of luncheon date.

Menu:  Turkey Vegetable Soup, Chicken Cordon Bleu (Chicken Breast with Ham & Swiss Cheese), Rice Pilaf, Honey Glazed Carrots, Dessert, Glass of Wine or Cider, Coffee or Tea.

Enjoy the sounds of San Mateo Elks Concert Band.  For more information, please call 650-802-4384.

I am giving away several tickets to the first 5 people that respond. This is a great community with the music….

| | |
| --- | --- |
| Date:  | 1/14/2011 |
| Time:  | 11:30 AM |