June 29, 2012
Looking for a place to watch the fireworks on the 4th of July in San Mateo County? Check out:
Foster City Fourth of July Celebration. Music, food and beverages, a parade, dog show, pancake breakfast and arts and crafts. 8 a.m.-9:45 p.m. Fireworks will begin at 9:30 p.m. Leo J. Ryan Park, Shell Boulevard and East Hillsdale Boulevard. www.fostercity.org.
Redwood City Independence Day Festival and Fireworks. Arts and crafts, food and beverages, kids' activities, carnival, 9 a.m., Broadway and Hamilton streets. Parade begins at 10 a.m. at Marshall and Winslow streets. Fireworks will begin about 9:15 p.m. www.parade.org.
June 3, 2012
An update on our current market counties in the Bay Area.

I hope you will find the following snapshot of local Real Estate inventory interesting. The table represents aggregated values based on MLS data for the specified date.
Housing Inventory Snapshot
May 31, 2012
 

Average List Price

Median List Price

Average Days On Market

Santa Clara County, CA

Single Family under $1M

$615,884

$608,000

46

Single Family over $1M

$2,425,837

$1,799,950

53

Condo/Townhome under $600K

$376,989

$379,000

45

Condo/Townhome over $600K

$809,957

$729,000

42

San Mateo County, CA

Single Family under $1M

$645,934

$650,000

49

Single Family over $1M

$3,879,677

$2,295,000

71

Condo/Townhome under $600K

$418,477

$445,000

52

Condo/Townhome over $600K

$908,239

$785,000

73

Santa Cruz County, CA

Single Family under $1M

$598,361

$624,900

73

Single Family over $1M

$2,134,907

$1,649,000

101

Condo/Townhome under $600K

$338,777

$299,000

129

Condo/Townhome over $600K

$904,200

$748,000

96

Monterey County, CA

Single Family under $1M

$511,519

$469,000

78

Single Family over $1M

$3,197,835

$2,249,000

121

Condo/Townhome under $600K

$353,144

$375,000

82

Condo/Townhome over $600K

$882,316

$825,000

85

Alameda County, CA

Single Family under $1M

$476,432

$450,000

58

Single Family over $1M

$1,818,848

$1,400,000

69

Condo/Townhome under $600K

$293,270

$273,100

63

Condo/Townhome over $600K

$778,781

$720,000

46

Contra Costa County, CA

Single Family under $1M

$429,936

$350,000

57

Single Family over $1M

$2,031,242

$1,575,000

93

Condo/Townhome under $600K

$229,259

$185,000

62

Condo/Townhome over $600K

N/A**

N/A**

N/A**
May 2, 2012
I am glad to say that we are at the time of year again when our "Hot Harvest Nights" starts.
Every Thursday night, May 3rd through September 13th, 4:00 p.m. – 8:00 p.m., Downtown San Carlos.

The market features 50 to 60 booths set up in the middle of the street which will be closed to trafficThis will be a chance to stroll, meet your friends and have a leisurely night enjoying the finest San Carlos has to offer. Shops and restaurants on Laurel Street will stay open late for this all-community activity. Don't miss out!
I have enclosed some information that might be useful for you.
( Schedule of City Departments & Council Members – 2012 Hot Harvest Nights (Acrobat File, 71.5 kb) )
April 21, 2012
The San Carlos and Recology San Mateo County invite San Carlos residents to the San Carlos Compost Giveaway on Earth Day.  Each resident is welcome to take up to 5 gallons of nutrient rich compost to enrich their gardens. This will be just in time for all of our vegetable gardens out there.
The event is for San Carlos residents only – no commercial gardeners, please. Bring proof of residence.  And remember, it's BYOB – bring your own bags and buckets.
See you there!
Sunday, April 22, 2012 – from 9am to Noon
Highlands Park, Tennis Courts Parking Lot
2600 Melendy Drive
March 31, 2012
Bay City News wrote: A San Mateo County sheriff's bomb squad removed dozens of detonators and two pounds of explosive detonation cord from a business complex in San Carlos on Tuesday.
More than 50 commercial-grade detonators were discovered, along with the detonation cord, in a storage area in the 900 block of Washington Street at 1:05 p.m..  Bomb squad technicians separated the detonators from the cord, which is manufactured from highly explosive plastics.
The explosives were taken to a remote location and rendered safe.
Investigators believe the bomb-making equipment had been collected from the home of a retired commercial explosive blaster who recently died. I am glad to know that San Carlos Bomb Squad was on top of things. Well, you never know what you will find when someone dies. What a way to make a living!!!
February 25, 2012
The Alpine Inn is one of the oldest businesses on the Peninsula, dating from a time when the local residents felt squeezed by the burgeoning population of foreign-born newcomers.
For the next century, ownership or proprietorship of the Alpine Inn would change numerous times, often with changes in ethnic flavor and with changes in the name of the roadhouse on Alpine Road.
Soon thereafter Charles Schenkel took over management of the roadhouse and renamed it the "Wunder." With the new name came a German flavor, but Schenkel's proprietorship did not last nearly as long as the new name.
In 1909 the State of California passed a law prohibiting the sale of liquor within 1 1/2 miles of schools and universities, including Stanford. This resulted in the closure of 14 saloons in Menlo Park, but left the Alpine Road establishment unaffected–it was just outside the new limit. With much of the competition banned, the saloon's business boomed.
By 1911, saloonkeeper Chapete, then an old man, was living at the County's "poor farm" and all interests in the saloon had passed to Julius Schenkel, the brother of Charles.
Then came Prohibition: the Volstead Act of 1919. Saloons closed nationwide as the nation became legally "dry." For the next 13 years, rum runners and speakeasies were sources of alcoholic beverages.
Illegal liquor activity in San Mateo County was notorious, reflecting the sentiment of many of its residents. Numerous shipments of illegal liquor were smuggled into the county along the long coastline.
The Alpine Road establishment was renamed "Schenkel's Picnic Park" and encouraged San Franciscans to come down to visit and enjoy the countryside. Advertised non-alcoholic beverages were sold, but more potent beverages were reputedly available to those in the know.
When prohibition ended in 1933, Stanford students exuberantly returned and Schenkel retired, the lease passing to Enrico Rossotti. Rossotti eventually purchased the property from the Stanton family and ran the popular establishment until 1956. Mr. and Mrs. Rossotti's business became more than a saloon with the addition of burgers and similar grill food, popular with the crowds that often swelled enormously on Stanford home football gamedays. Alumni and families began to frequent the establishment in greater numbers.
The clientele has changed over the years. Stanford students no longer dominate as they did for so many years. Like the Californios before them, the students have been replaced by new groups of beer-loving customers.
The saloon and its outdoor beer garden are populated by Silicon Valley workers out for a burger and beer at lunch under the trees. After work, the parking lot fills with expensive sports cars and luxury vehicles. On weekends, bicyclists, motorcyclists and occasionally horse riders pull off the road or trail to enjoy the pleasures of the Alpine Inn.
Located at 3915 Alpine Inn
February 17, 2012
If you or anyone you know needs food, housing, health care or other services, just call 211 from any phone.
The toll-free number connects callers to people who can link them to services. It's a one-stop referral service with a mission to connect people with the help they need. The service is new to San Mateo County.
To provide the service, San Mateo County and the Community Information Project have teamed up with United Way of the Bay Area
211 is confidential and available 24 hours a day in more than 150 languages.
Problem dialing 211? Call 800-273-6222 (TTY 415-808-4440 or 711)
Visit 211bayarea.org for more information about 211 services throughout San Mateo County and the entire Bay Area.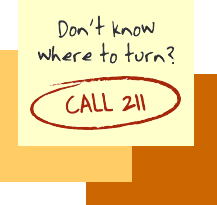 December 27, 2011
Click on Single Family Nov. Report for your November update on the listings, sales, current inventory, etc… in San Mateo County. This is the most current report until January.  For Condos and Townhomes click on Condo Report Nov. 2011. I hope everyone had a wonderful holiday.
December 21, 2011
Bethlehem A.D. starts tonight on Middlefield in Redwood City. Bring the family for a walk thru the set of this remarkable scene. Makes you think about the true meaning of Christmas. You won't be disappointed!
Dec. 21, 22 and 23 from 6 – 9:30. Rain or shine. Free
December 17, 2011
If you want an enjoyable drive through Redwood City, please see Topaz Street. I also found Dewey Street to be great. Maybe, it is just because the street uses all the homes nationalities for their decorations. Very fun!
Come and see 411 Topax, that really surprises us with their tremendous display. We all appreciate all the Christmas Spirit!